Product description   The thermoplastic polyurethane elastomer TPU can be divided into poly There are two types of ester type and polyether type, which can be divided into injection molding grade, extrusion grade, blow molding grade, etc. according to the processing method. The temperature range is -50℃~+150℃ TPU plastic changes the proportion of TPU reaction components , Products with different hardness can be obtained, and as the hardness increases, the product still maintains good elasticity. TPU material has the characteristics of high strength, good toughness, abrasion resistance, cold resistance, aging resistance, and weather resistance unmatched by other plastic materials. It also has high water resistance and moisture permeability, wind resistance, cold resistance, antibacterial, mildew resistance, warmth, etc. Many excellent functions such as anti-ultraviolet rays and energy release.    Application field   TPU is widely used in the medical industry, electronic appliances, industry and In sports, the most common typical examples include mobile phone tablet computer protective covers, smart bracelets, shoe soles and shoe materials, films, plastic hoses, halogen-free flame-retardant cables and wires, medical bed casters, and so on.     Dongguan Subo has a long-term supply of high-transparent TPU materials with a hardness range of 70-98A, quality assurance, and affordable prices. Customers are welcome to call advisory. Which TPU material is stronger? Find a plastic man in Dongguan, Guangdong!            Picture display    

Product description
The thermoplastic polyurethane elastomer TPU can be divided into poly There are two types of ester type and polyether type, which can be divided into injection molding grade, extrusion grade, blow molding grade, etc. according to the processing method. The temperature range is -50℃~+150℃
TPU plastic changes the proportion of TPU reaction components , Products with different hardness can be obtained, and as the hardness increases, the product still maintains good elasticity. TPU material has the characteristics of high strength, good toughness, abrasion resistance, cold resistance, aging resistance, and weather resistance unmatched by other plastic materials. It also has high water resistance and moisture permeability, wind resistance, cold resistance, antibacterial, mildew resistance, warmth, etc. Many excellent functions such as anti-ultraviolet rays and energy release.

Application field
TPU is widely used in the medical industry, electronic appliances, industry and In sports, the most common typical examples include mobile phone tablet computer protective covers, smart bracelets, shoe soles and shoe materials, films, plastic hoses, halogen-free flame-retardant cables and wires, medical bed casters, and so on.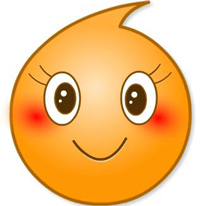 Dongguan Subo has a long-term supply of high-transparent TPU materials with a hardness range of 70-98A, quality assurance, and affordable prices. Customers are welcome to call advisory. Which TPU material is stronger? Find a plastic man in Dongguan, Guangdong!

Picture display
Copyright © 2021 Guangdong SPP New Material Co.,LTD
All Rights Reserved 粤ICP备2020127300号
TEL:+86-0752-6768128 FAX:+86-0752-6768088 MAIL:sales@tpe-sp.com WEB:Een.tpe-sp.com
ADD:Huangxi Industrial Park, Shiwan Town, Boluo County, Huizhou City, Guangdong Province,China