Product description   The Chinese name of TPO material is thermoplastic polyolefin elastomer, which is composed of rubber and polyolefin. The most important raw materials are EPDM, polyethylene PE, polypropylene PP, or polyolefin POE, etc., which can be blended by EPDM and PP, or blended by EPDM, PP, PE, etc. TPO material characteristics< /strong>: 1. It is resistant to ultraviolet rays and ozone, and has a temperature resistance of -60℃ to 135℃. 2. TPO material feels fine, excellent aging resistance, acid, alkali, alcohol resistance Solvent-like chemicals. 3. Low density -0.95, matte surface (matte) is very good, average The effect that TPE/TPR material cannot achieve. 4. Environmentally friendly materials, high abrasion resistance.  TPO physical property table : TPO series Application areas: cables, textiles, construction, home appliances and other fields; auto parts: glass edge sealing, hood sealing, hoses, lampshades, dust covers, shock-proof seats, air, etc.; mechanical tools: handles, grips, soft Tubes, rubber rollers, pipe joints, glass seals, door joint glue and other encapsulation; daily necessities: gaskets, handles, hoses, etc. Hardness: Shore A65-64D Appearance: natural color, transparent, high-speed, black, fog black Operating temperature range: heat resistance -60 °C to 135 °C Quality characteristics: resistance to ultraviolet rays and ozone, fine touch, excellent aging resistance, low density -0.95, very low compression set, resistance to chemicals (acids, alkalis, alcohol solvents), environmentally friendly, very matte (dumb) The surface effect of light) is beyond the reach of general styrene (SEBS/TPR)  Picture display of thermoplastic polyolefin elastomer TPO   The most common application cases of TPO are TPO waterproof membranes, automotive interior and exterior plastic parts, please see the specific TPO physical properties table As shown in the picture below, customers are welcome to call or write for consultation. Subo Rubber Service Hotline: 13602342196  

Product description
The Chinese name of TPO material is thermoplastic polyolefin elastomer, which is composed of rubber and polyolefin. The most important raw materials are EPDM, polyethylene PE, polypropylene PP, or polyolefin POE, etc., which can be blended by EPDM and PP, or blended by EPDM, PP, PE, etc.
TPO material characteristics< /strong>:
1. It is resistant to ultraviolet rays and ozone, and has a temperature resistance of -60℃ to 135℃.
2. TPO material feels fine, excellent aging resistance, acid, alkali, alcohol resistance Solvent-like chemicals.
3. Low density -0.95, matte surface (matte) is very good, average The effect that TPE/TPR material cannot achieve.
4. Environmentally friendly materials, high abrasion resistance.

TPO physical property table :
TPO series
Application areas: cables, textiles, construction, home appliances and other fields; auto parts: glass edge sealing, hood sealing, hoses, lampshades, dust covers, shock-proof seats, air, etc.; mechanical tools: handles, grips, soft Tubes, rubber rollers, pipe joints, glass seals, door joint glue and other encapsulation; daily necessities: gaskets, handles, hoses, etc.
Hardness: Shore A65-64D
Appearance: natural color, transparent, high-speed, black, fog black
Operating temperature range: heat resistance -60 °C to 135 °C
Quality characteristics: resistance to ultraviolet rays and ozone, fine touch, excellent aging resistance, low density -0.95, very low compression set, resistance to chemicals (acids, alkalis, alcohol solvents), environmentally friendly, very matte (dumb) The surface effect of light) is beyond the reach of general styrene (SEBS/TPR)

Picture display of thermoplastic polyolefin elastomer TPO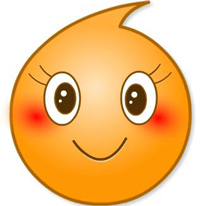 The most common application cases of TPO are TPO waterproof membranes, automotive interior and exterior plastic parts, please see the specific TPO physical properties table As shown in the picture below, customers are welcome to call or write for consultation. Subo Rubber Service Hotline: 13602342196
Copyright © 2021 Guangdong SPP New Material Co.,LTD
All Rights Reserved 粤ICP备2020127300号
TEL:+86-0752-6768128 FAX:+86-0752-6768088 MAIL:sales@tpe-sp.com WEB:Een.tpe-sp.com
ADD:Huangxi Industrial Park, Shiwan Town, Boluo County, Huizhou City, Guangdong Province,China