Product description
  TPE modified materials are mainly analyzed by customers Determine the material of the plastic, modify it according to the sample material provided, and deploy different TPE formulas according to customer requirements. Through performance improvement, the product performance will be more excellent, and the material will be solved in the production of mucous membranes, aging and cracking, etc. Defects and other issues, to achieve the effect of the product. TPE modified materials include halogen-free flame-retardant TPE, food grade TPE, high wear-resistant TPE, TPE toughening materials, etc., and different types of special TPE materials can be customized. Our company has developed thousands of different TPE/TPR grades. Each grade is used in all walks of life, covering almost the entire industry, with a wide range of applications.
We have more than 15 years of research and development Taiwan-funded enterprises that produce TPE/TPR materials have a professional team of polymer materials research and development technology, equipped with 10 production lines, 24 hours non-stop production, advanced testing quality equipment, customer satisfaction is our pursuit!

Product case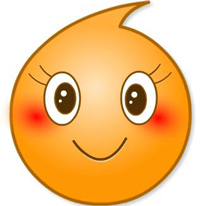 Dongguan Subo provides users with comprehensive material solutions, technical consulting services, product performance improvement and other issues for free, from the perspective of customer interestsSet out to solve all customer problems TPE manufacturers.
Copyright © 2021 Guangdong SPP New Material Co.,LTD
All Rights Reserved 粤ICP备2020127300号
TEL:+86-0752-6768128 FAX:+86-0752-6768088 MAIL:sales@tpe-sp.com WEB:Een.tpe-sp.com
ADD:Huangxi Industrial Park, Shiwan Town, Boluo County, Huizhou City, Guangdong Province,China