TPU mobile phone protective shell material
 Product Description     Why choose TPU material?    In addition to some factors such as soft touch and coloring, I think another important reason is that other thermoplastic elastomers cannot match: TPU has good abrasion resistance, just imagine I think that a mobile phone case should be placed in a bag or trouser pocket, and it is often subjected to friction tests under various conditions. If it does not have good abrasion resistance, it can only be said to be of poor quality.    One step further, why does TPU elastomer have good abrasion resistance? In this respect, tribology is a vague science. There are many forms of friction: fatigue wear, adhesive wear, abrasive wear, etc. It will definitely not be clear for a while. Generally speaking, polymer materials (elastic In addition to the material, the wear of the body is also related to the hardness of the product, the surface roughness of the friction, and the friction environment (such as whether debris is generated during the friction process). Once the debris is generated, the degree of material wear will be further increased. .    In terms of materials, increasing the interaction between materials and increasing the hardness of the product (such as adding fillers) can improve wear resistance, such as PA, Due to the formation of hydrogen bonds, the abrasion resistance is better. From the structural point of view, TPU contains a large number of polar bonds and has a strong mutual force. This is probably an important molecular structure factor for its good abrasion resistance.  Case show     Dongguan Subo Rubber & Plastics has a long-term production of TPU materials, suitable for mobile phone cases, mobile phone cases, etc. Application, 15-year quality assurance, non-stop production on 10 production lines, fast delivery cycle, delivery by car, and business covering the whole country! We sincerely look forward to your inquiries! 13602342196 Liao Sheng      

Product Description
  Why choose TPU material?
   In addition to some factors such as soft touch and coloring, I think another important reason is that other thermoplastic elastomers cannot match: TPU has good abrasion resistance, just imagine I think that a mobile phone case should be placed in a bag or trouser pocket, and it is often subjected to friction tests under various conditions. If it does not have good abrasion resistance, it can only be said to be of poor quality.
   One step further, why does TPU elastomer have good abrasion resistance? In this respect, tribology is a vague science. There are many forms of friction: fatigue wear, adhesive wear, abrasive wear, etc. It will definitely not be clear for a while. Generally speaking, polymer materials (elastic In addition to the material, the wear of the body is also related to the hardness of the product, the surface roughness of the friction, and the friction environment (such as whether debris is generated during the friction process). Once the debris is generated, the degree of material wear will be further increased. .
   In terms of materials, increasing the interaction between materials and increasing the hardness of the product (such as adding fillers) can improve wear resistance, such as PA, Due to the formation of hydrogen bonds, the abrasion resistance is better. From the structural point of view, TPU contains a large number of polar bonds and has a strong mutual force. This is probably an important molecular structure factor for its good abrasion resistance.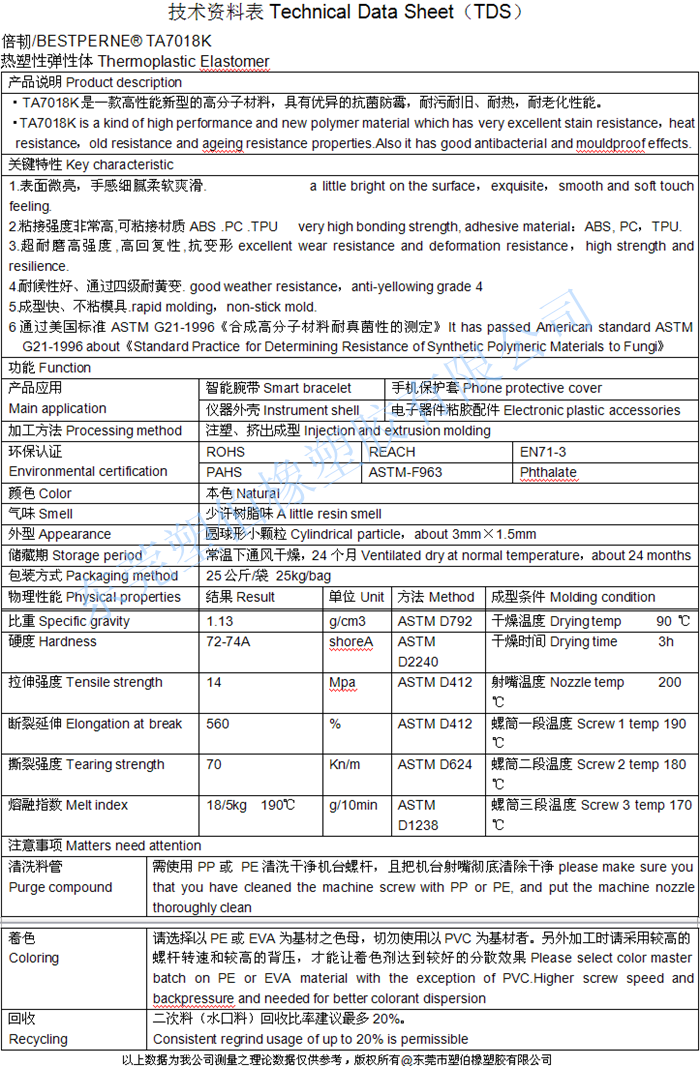 Case show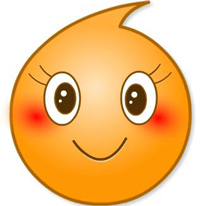 Dongguan Subo Rubber & Plastics has a long-term production of TPU materials, suitable for mobile phone cases, mobile phone cases, etc. Application, 15-year quality assurance, non-stop production on 10 production lines, fast delivery cycle, delivery by car, and business covering the whole country! We sincerely look forward to your inquiries! 13602342196 Liao Sheng
Copyright © 2021 Guangdong SPP New Material Co.,LTD
All Rights Reserved 粤ICP备2020127300号
TEL:+86-0752-6768128 FAX:+86-0752-6768088 MAIL:sales@tpe-sp.com WEB:Een.tpe-sp.com
ADD:Huangxi Industrial Park, Shiwan Town, Boluo County, Huizhou City, Guangdong Province,China