Theroplastic polyolefin
The full English name of TPO is Thermoplastic Olefin, where "TP" is the abbreviation for "thermoplastic", and "TP" is used to modify the "O" behind it, and it is limited to thermoplastic O, which means thermoplastic polyolefin. TPO, generally refers to the impact-resistant modified PP (physical blended TPO) and the olefin polymer synthesized by the direct reactor. Generally, it is the most used in the bumper and mudguard of the automobile industry! The TPO synthesized by the direct reactor in the general automobile industry in foreign countries accounts for the majority, and the PP (physically blended TPO) that is generally used in the domestic general application with elastomer modification is the majority! TPE-O is actually a concept with TEO and TPO. The difference is that TPE-O uses two letters "TP" to represent "Thermoplastic", while TEO only uses one letter "T" to represent "Thermoplastic" .
TPO performance characteristics:
1 Temperature resistance -60 ℃ to 135 ℃
2 UV and ozone resistance
3 Delicate feel
4 Excellent aging resistance
5 Low density -0.95
6 Very low compression set
7 Chemical resistance (acid, alkali, alcohol solvent)
8 Environmental protection
9 The surface effect of the very matte (matte) surface is not achieved by the general benzohexene (SEBS/TPR).
TPO application:
Auto parts: glass edge sealing, hood sealing, hoses, lampshades, dust covers, shock-proof seats, air ducts, etc., shaft sleeves, cable sheaths, pipe fittings, windshield spacers
Mechanical tools: handles, grips, hoses, rubber rollers, pipe joints, etc., glue pipe joints and lever handles, wheels, hand-held tool handles and handles, hose outer rubber, mine cables, motor shafts, supports , Splicing tape
Buildings: glass seals, door joint rubber strips, arch bases, pipe gaskets, sanitary equipment, construction expansion joints, etc. , The drain is sealed,
Electronic appliances: all kinds of extruded wires, terminal plugs, plastic shell encapsulation,
Daily necessities: footwear, cushion rings, handles, hoses, seals, tubes, wheels, kitchen utensils,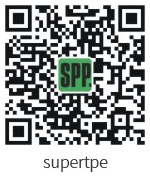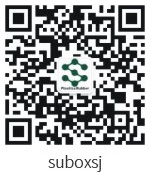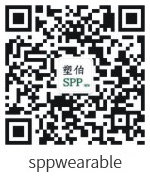 TEL:+86-0752-6768128 FAX:+86-0752-6768088 MAIL:sales@tpe-sp.com WEB:Een.tpe-sp.com
ADD:Huangxi Industrial Park, Shiwan Town, Boluo County, Huizhou City, Guangdong Province,China