TPU mobile phone protective cover material
 Product Description     TPU material protective covers are the most common in the electronic market, such as mobile phone protective covers, tablet ipad protective covers, etc., which have a relatively high occupancy rate in the market. The biggest advantage of TPU is that it is affordable, because TPU can be recycled, saving costs and resources. TPU's abrasion resistance, elasticity, deformation recovery, strong punch resistance and other advantages are unmatched by other materials.   TPU mobile phone cover material processing technology:   TPU is used as a raw material for mobile phone protective covers, usually single-material injection molding. Some mobile phone protective cases are made of two-shot injection molding of hard rubber and soft rubber. The recommended processing temperature of TPU raw material when injecting mobile phone protective covers: 170~190℃, which can be adjusted according to the actual production situation. TPU material has strong water absorption, so it must be baked at 100 degrees for 2 hours. Please consult the supplier you purchased for the detailed production process.   Dongguan Subo Rubber & Plastic Co., Ltd. has been supplying high-quality and high-transparent TPU protective cover materials for a long time, and has launched the latest high-end iPhone6 ​​special materials for Apple mobile phone cases, which have excellent effects and feel. With an annual output of 5 million tons of raw materials for TPE/TPU mobile phone sets, we have more professional production experience to assure you that you will definitely be satisfied. Welcome more mobile phone cover manufacturers to inquire and provide free sample service!  Picture show       Dongguan Subo Rubber & Plastic Co., Ltd. is a Taiwan-funded manufacturer with 15 years of experience in R&D and production of thermoplastic elastomers. It has introduced advanced German technology and strict quality inspection to ensure that it is the highest quality raw material! With complete specifications and affordable prices, Subo is one of the largest elastomer manufacturers in China. Buy elastomers, look for Dongguan Plastic Bo! 13602342196 Liao Sheng        

Product Description
  TPU material protective covers are the most common in the electronic market, such as mobile phone protective covers, tablet ipad protective covers, etc., which have a relatively high occupancy rate in the market. The biggest advantage of TPU is that it is affordable, because TPU can be recycled, saving costs and resources. TPU's abrasion resistance, elasticity, deformation recovery, strong punch resistance and other advantages are unmatched by other materials.
  TPU mobile phone cover material processing technology:
  TPU is used as a raw material for mobile phone protective covers, usually single-material injection molding. Some mobile phone protective cases are made of two-shot injection molding of hard rubber and soft rubber. The recommended processing temperature of TPU raw material when injecting mobile phone protective covers: 170~190℃, which can be adjusted according to the actual production situation. TPU material has strong water absorption, so it must be baked at 100 degrees for 2 hours. Please consult the supplier you purchased for the detailed production process.
  Dongguan Subo Rubber & Plastic Co., Ltd. has been supplying high-quality and high-transparent TPU protective cover materials for a long time, and has launched the latest high-end iPhone6 ​​special materials for Apple mobile phone cases, which have excellent effects and feel. With an annual output of 5 million tons of raw materials for TPE/TPU mobile phone sets, we have more professional production experience to assure you that you will definitely be satisfied. Welcome more mobile phone cover manufacturers to inquire and provide free sample service!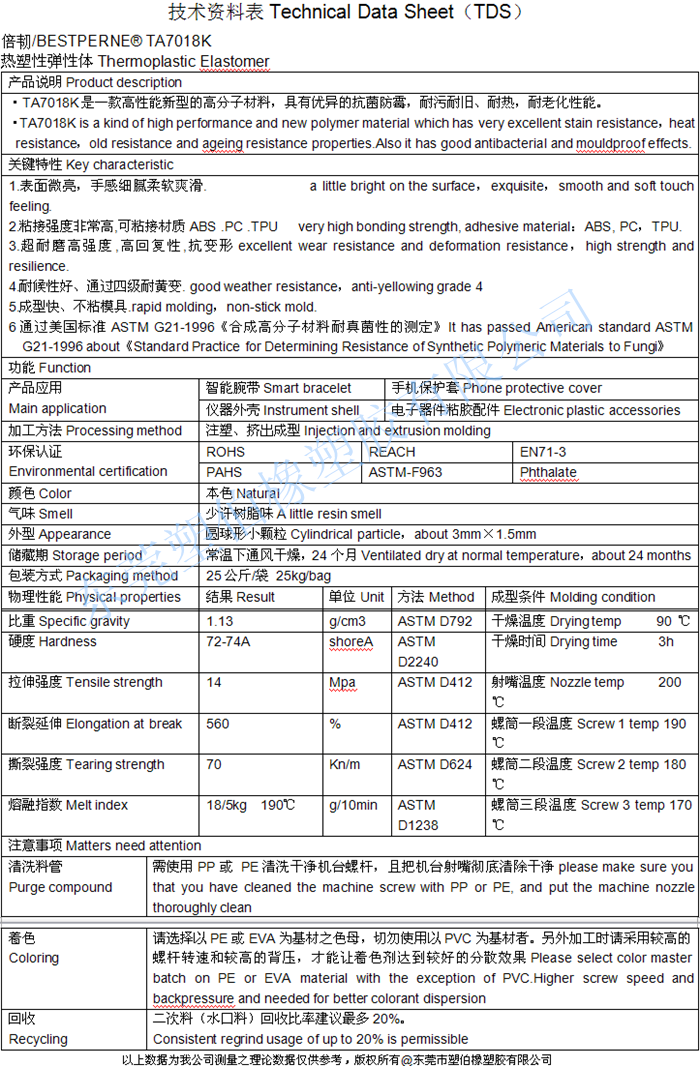 Picture show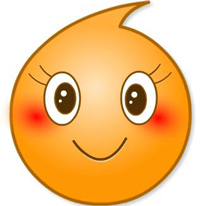 Dongguan Subo Rubber & Plastic Co., Ltd. is a Taiwan-funded manufacturer with 15 years of experience in R&D and production of thermoplastic elastomers. It has introduced advanced German technology and strict quality inspection to ensure that it is the highest quality raw material! With complete specifications and affordable prices, Subo is one of the largest elastomer manufacturers in China. Buy elastomers, look for Dongguan Plastic Bo!
13602342196 Liao Sheng
Copyright © 2021 Guangdong SPP New Material Co.,LTD
All Rights Reserved 粤ICP备2020127300号
TEL:+86-0752-6768128 FAX:+86-0752-6768088 MAIL:sales@tpe-sp.com WEB:Een.tpe-sp.com
ADD:Huangxi Industrial Park, Shiwan Town, Boluo County, Huizhou City, Guangdong Province,China