TPV automotive sealing strip raw materials
 Product Description     TPV thermoplastic dynamic vulcanization elastomer is a mixture of PP+EPDM dynamic vulcanization, in the range of (-60℃ to 135℃) It can maintain uniform properties, is not easy to be cracked, sticky, has excellent heat resistance, aging resistance and oil resistance. It can be used in injection molding, extrusion molding, blow molding and other processes. Products such as automobile sealing strips, automobile dust covers, Automobile oil pipes, automobile fenders, wires and cables, etc.  Product Features     1. Environmentally friendly, safe, non-toxic, free of nitrite and other carcinogens, free of heavy metals, recyclable and recyclable, passed SGS certification, in line with EU ROHS Environmental Standards Directive.   2. Low density: The density is less than 1, which is only 67% of the EPDM material sealing strip.   3. Good aging resistance: the service life is not less than 15 years under normal conditions.   4. Hardness changes little with temperature: the use temperature can reach -60oC to +130oC, in the temperature range of -20oC to +40o, the Shore hardness does not change Higher than 5HA, better than traditional PVC and EPDM sealing strips.   5. Good resilience: Under the conditions of compression rate of 30%, 70℃×24h, the compression set is 25%; and under the same conditions, EPDM The sealing strip is 75%.  Application case                               Dongguan Subo specializes in the development and production of TPE/TPV automotive sealing strip materials, and provides detailed material quotation services. Subo has developed a variety of different elastomer materials with its strong R&D technology in Taiwan. Dongguan Subo is your best partner! 13602342196 Mr. Liao      

Product Description
TPV thermoplastic dynamic vulcanization elastomer is a mixture of PP+EPDM dynamic vulcanization, in the range of (-60℃ to 135℃) It can maintain uniform properties, is not easy to be cracked, sticky, has excellent heat resistance, aging resistance and oil resistance. It can be used in injection molding, extrusion molding, blow molding and other processes. Products such as automobile sealing strips, automobile dust covers, Automobile oil pipes, automobile fenders, wires and cables, etc.

Product Features
  1. Environmentally friendly, safe, non-toxic, free of nitrite and other carcinogens, free of heavy metals, recyclable and recyclable, passed SGS certification, in line with EU ROHS Environmental Standards Directive.
  2. Low density: The density is less than 1, which is only 67% of the EPDM material sealing strip.
  3. Good aging resistance: the service life is not less than 15 years under normal conditions.
  4. Hardness changes little with temperature: the use temperature can reach -60oC to +130oC, in the temperature range of -20oC to +40o, the Shore hardness does not change Higher than 5HA, better than traditional PVC and EPDM sealing strips.
  5. Good resilience: Under the conditions of compression rate of 30%, 70℃×24h, the compression set is 25%; and under the same conditions, EPDM The sealing strip is 75%.

Application case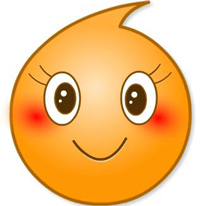 Dongguan Subo specializes in the development and production of TPE/TPV automotive sealing strip materials, and provides detailed material quotation services. Subo has developed a variety of different elastomer materials with its strong R&D technology in Taiwan. Dongguan Subo is your best partner!

13602342196 Mr. Liao
Copyright © 2021 Guangdong SPP New Material Co.,LTD
All Rights Reserved 粤ICP备2020127300号
TEL:+86-0752-6768128 FAX:+86-0752-6768088 MAIL:sales@tpe-sp.com WEB:Een.tpe-sp.com
ADD:Huangxi Industrial Park, Shiwan Town, Boluo County, Huizhou City, Guangdong Province,China